As a realtor, you may have experienced a major shift in the last ten years. Clients are beginning to buy houses in a different way, often beginning with online market research and a clear vision of precisely what they want out of their future home.
For best-in-class realtors, digital marketing has come to the forefront of their marketing efforts. From generating new leads to completing successful sales, the real estate industry is now reliant on digital marketing.
Real Estate and the Importance of Digital Marketing
Social media was one of the first game changes for realtors seeking ways to get noticed online. From purchasing Facebook Business Ads to sharing photo albums of new listings, various social media platforms allowed real estate professionals to build a brand and a booming business.
With 84% of real estate professionals using social media platforms, how can modern real estate brokerages and realtors further differentiate themselves in a saturated market? Your digital marketing strategy can have a much greater impact than traditional marketing strategies.
To jump-start your real estate digital marketing strategy, use the following 8 tips and tricks to get the results you're seeking:
1.  Host Virtual Tours
Virtual tours of home are incredible pieces of content in a successful digital marketing strategy. Not only do these tours share video content – which generates revenue 49% faster for marketers than non-video users – but a potential client can get an idea of what a home really has to offer them.
Purchasing a home can be difficult, and as a real estate expert, your job is to make the home buying journey as easy as possible for your clients. Some of the critical qualities realtors should try to include in successful virtual tours, includes:
Using real footage of the home, as compared to digital illustrations
Ensuring the video of the tour is interactive and responsive across all viewing methods (mobile and desktop)
2.  Convert Your Video Tours To Video Flyers
As you are already aware in this digital age, Virtual tours of a real estate property for sale are incredible pieces of content in a successful digital marketing strategy, converting it to a video flyer will help you grab the attention of your real estate targeted customers for quick conversion to boost your sales.
The Video flyers stunning graphics that grab attention, peak curiosity, and make messages more memorable will surely engage your target audience when shared on WhatsApp status, Facebook/Instagram page or websites.
3.  Create a Social Media Marketing Strategy
It's one thing to post real estate-related content on your Facebook account every once in a while, but a full-fledged social media marketing strategy is what truly yields the results you're looking for. Some ideas of useful content to post on your social media channels include:
New or existing listings
Team bios (if you run a real estate brokerage)
Case studies
Relevant blog posts
Success stories
If you're experienced in digital marketing, you may realize just how difficult it can be to create a social media strategy and to post regularly across all channels. However, getting a social media manager can help make social media content development and scheduling simple and clear.
The most important rule of thumb for developing a social media strategy for your real estate business is to share varied content. Although sharing listings is an important factor of your digital strategy, you want to make sure that your content is useful for a broad audience, not just leads in the market for a new home.
4.  Create a User-Friendly Website
With the help of a professional web designer with the knowledge of what your clients are looking for, you can develop a responsive website that is optimized for mobile browsing.
Almost half of all web browsing is completed on a mobile device, so if your website is not designed to be responsive, your clients will not be able to browse your site comfortably. Your mobile-friendly website should include the following content in order to give your clients the best experience:
A list of all new listings
Content that will guide them throughout the home buying process
Links to relevant moving-related services such as lawyers, movers, and home inspectors
In addition, consider implementing a live chat feature on your website. Your real estate business is extremely people-centric, meaning that it's important to be available when they need to ask questions. Investing in a live chat software allows people to connect 24/7 and schedule appointments without necessarily speaking directly to you.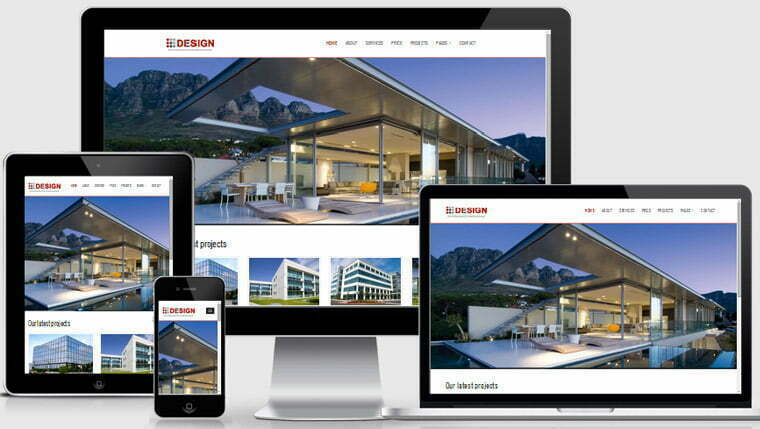 5.  Create and Post Valuable Blog Content
Responsive websites that have a blog often have 434% more indexed pages, helping real estate professionals achieve better SEO.
A blog is a fantastic way to level-up your SEO, build a positive reputation online, and provide your clients with actionable advice on buying or selling a home or piece of property. A real estate professional's digital marketing strategy is nothing without valuable content, whether it's shared on your website or social media.
In addition to your responsive website, make sure that you regularly write content that buyers and sellers can come back to for answers to their most pressing real estate questions.
High-value content is what attracts readers and builds your reputation for being a well-informed expert online. Try to update your company blog once a week, and include valuable content for a variety of buyer profiles.
6.   Ensure You Spend Time on SEO
SEO, or search engine optimization, is a critical technique to drive leads to your website. When done correctly, your website and web pages will show up higher on search engine results pages (SERPs) during relevant searches.
However, Google and other search engines are constantly changing their algorithms, so it's critical to focus on your SEO more than one time. Keywords are a basic aspect of SEO that can make a significant difference. To include keywords in your SEO strategy, make sure that you include high-ranking keywords such as your location and your industry throughout your blog content and website. There are other elements of a strong SEO strategy, including:
Backlinks
Meta titles and descriptions
Social media pages
Online directories
Because content is such a valuable asset to a good SEO strategy, make sure that you update your blog regularly. Typically, the material that is ranked highest on Google is between 1,140 words and 1,285 words, so it may be a good idea to write high-value, long-form content on a regular basis.
If you need assistance with creating your real estate website listing website, converting your video to a video flyer or creating social media content we will be glad to help, simply hit the WhatsApp button below to chat with us.